Only 90 minutes from Flagstaff, Arizona, Grand Canyon National Park is among the most popular destinations in North America. It's home to much of the most spectacular scenery in the American Southwest and largely regarded as one of the natural wonders of the world.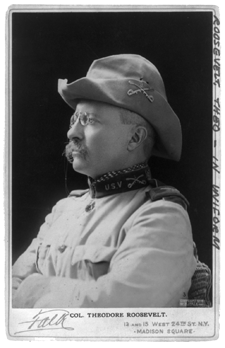 Established as a National Park in 1919, The Grand Canyon is known for its awe-inspiring size, its complex and colorful landscapes, gorgeous sunsets, and tranquility. Former President Theodore Roosevelt declared that the Grand Canyon is the "one great place that every American should see."
The Grand Canyon was carved over several million years by the Colorado River, and provides an elevation change of nearly 7,000 feet from Point Imperial (at nearly 9,000 feet) to the banks of Lake Mead (at just over 2,000 feet). From rim to river, the canyon itself is over a mile deep. In places, the exposed rock layers showcase over two billion years of geologic history.
The canyon's seemingly boundless panorama — with its imposing size, penetrating color, and opulent display of layered rock — is unequaled by any natural spectacle on Earth. But even though the miles of wind and water-carved stone might appear barren and empty, an astonishing variety of flora and fauna thrive within its imposing rock formations. From top to bottom — a mile deep — the Grand Canyon's landscape changes from conifer forest to desert, with narrow river fissures and passages in between. A number of diverse habitats enable an impressive assortment of animals to live all through the canyon. On any given day visitors may spot big horn sheep, mule deer, mountain lions, eagles, hawks and ravens. Horny toads and Chuckwalla Lizards can be found throughout the park. At the bottom, where the Colorado River snakes along the canyon floor, you can expect to find salamanders, tadpoles and a variety of migrating fish.
Throughout the entire summer season of 1899, a total of 900 tourists visited the Grand Canyon. Today, Grand Canyon National Park welcomes just about 20,000 visitors each summer day. You will find a multitude of things to do, based on your schedule and interest. You might like to experience the canyon through hiking, horseback riding or perhaps a Colorado River rafting excursion. Many folks come simply to experience the vistas that appear to go on forever, fading into the vivid reds, browns, and golds during the final rays of sunset.
If it is your first trip to Grand Canyon National Park you'll probably want to visit the South Rim for its relative abundance of hotels, services and activities. Grand Canyon South Rim is open year-round, making it the most suitable choice for a winter season visit. You will discover that you could spend the rest of your life at the Grand Canyon and never see everything.
BEST TIME TO GO: Travel in the spring or fall, particularly if you intend to get down into the canyon. In June, July and August (peak season for tourists), temperatures at the North and South Rims are in the 70s and 80s, but down in the canyon they can surge to 120. From late October to March, the North Rim is closed, but the South Rim is open, discounted and lovely, with dustings of snow on the canyon ledges.